Periodic electrical inspections for rental properties Melbourne
Maintaining a safe electrical environment in a tenancy is essential for landlords and property managers (rental providers). 1st Call Electrical Services offers comprehensive electrical safety checks and inspections for rental properties throughout the central Melbourne area.
Get a Quote for a Electrical Safety Inspection
Landlord obligations for Electrical Safety Inspections
The Residential Tenancies Act 1997 amendments came into effect 1 January 2021 requiring landlords or rental providers to carry out an electrical safety check every 2 years. This inspection must cover all aspects of the electrical systems in the home including installations, fittings, and electrical appliances.
Landlord Electrical Inspection Pricing
1st Call Electrical Services comprehensive electrical inspection prices for rental properties in Melbourne:
1 bedroom safety check (including smoke alarm test while on site) $369 inc GST
2 bedroom safety check (including smoke alarm test while on site) $449 inc GST
If your rental property is larger than 3 bedrooms please contact our service team for a quote. We can set up an automatic reminder to let you know when the next test is due to ensure your property remains compliant. 1st Call Electrical Services believes in providing great service, no lock in contracts.
Electrical Safety Check for rented properties in Melbourne
The safety check and testing must be carried out by a registered electrical contractor or licenced electrician. The electrical safety testing and verification check must cover the property's electrical systems including:
Any appliances requiring cleaning - particularly dust build-up on cooling fan inlets and all parts of heaters.
Inspection of electrical appliances for damage to leads, plugs, and casings that could expose live parts or cause a fire.
Inspection of electrical wiring, socket outlets, and switches.
The Certificate of Electrical Safety (COES) record must include:
Electricians name and license number
Date of inspection
Detailed results - including any repairs needed as well as any actions taken to address the required repairs.
Record of the most recent electrical safety check must be provided to the renter.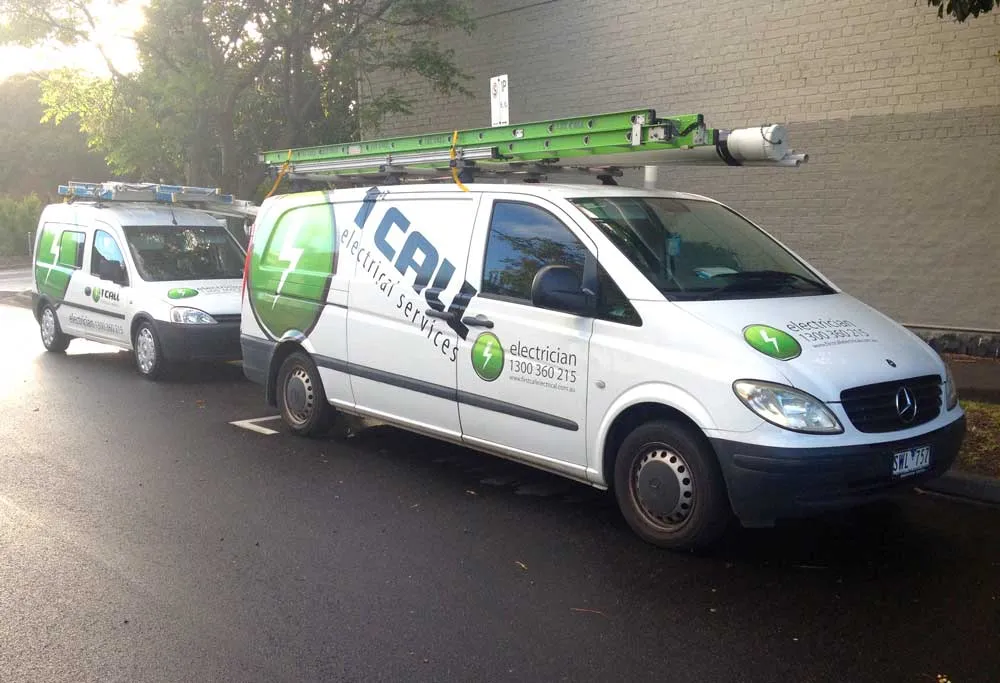 Your local electrical testing & inspection specialists Melbourne
Ensure your rental property is safe and compliant, schedule your landlord electrical safety check at a time convenient to you and your tenant by contacting 1st Call Electrical at 1300 360 215 or complete our quick online electrician booking request today.
More information on the electrical requirements of the Victorian tenancy regulations can be found:
Frequently Asked Questions about electricians
What is a Master Electrician?
What's the difference between a safety switch and a circuit breaker?
How to choose a ceiling fan