Want an Electric Car Charger for Home?
Before you can start charging your car at home, you need to make sure you have the right equipment and set up. Is your current switchboard able to handle the requirements of an electric vehicle charging station? What are the different levels of EV Home Chargers and which one is best for you? That's where we come in. Our electricians can help you decide and than supply and install ev charging stations that are perfect for any home. So whether you have a single-family home or an apartment complex, we've got you covered.
EV Charging Station Enquiry
Types of Home EV Charging Stations
If you're confused about the different levels of EV chargers for your home, you're not alone. Let us help you make sense of it all.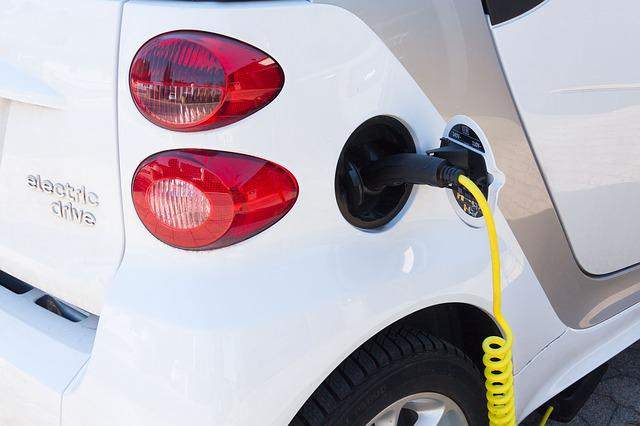 Level 1 EV Home Charger
This electric car charger normally comes with your electric vehicle and is used for trickle charging. This EV charger will plug straight into a normal power point and provides around 2-2.4kW of power. Depending on how big your electric car's battery is, these can take between 4 to 48 hours to fully charge. Another way to look at it is that 2kW will give you around a 2km range for every 10 minutes you charge. So this may be fine if you don't use your car much, but as you can see, will very quickly hit limitations if you drive a lot. Great for Hybrids or cars only driven a few times a week.
It may be possible to increase the charge rate by having a 15amp power point (instead of the normal 10amp) installed for these chargers.
Level 2 EV Home Charger
Single Phase
A single phase level 2 EV charger, or fast charger, will deliver around 7kW of power to your electric car. At this rate, you can fuly charge most EV's in under 12 hours. Or using the same calculations as above, 7.2km of range for every 10 minutes of charge time.
These chargers run at 32amps compared to the 10amps (or 15amps if an upgraded power point) that a Level 1 EV Charger runs at. Our experience shows that a large number of homes don't have the power to install these chargers, so will require a switchboard upgrade.
3 Phase
3 Phase Level 2 EV chargers will provide up to 22kW of power. At this rate, you will get 22km of range in your electric car for every 10 minutes of charge time.
As these EV chargers run on 3 phase power, you will need a switchboard that has 3 Phase. Whilst 3 phase power is more normal in commercial premises, it isn't often seen in domestic premises. So your switchboard will more than likely need to be upgraded.
Choosing your EV Charger for Home
So as we've shown above, it really comes down to having a level 1 or 2 electric car charger. If you don't need your EV charged quickly and don't want to spend any extra money, then the level 1 charger your car came with will generaly do. However, if you want to use your electric car every day and drive moderate distances, you will need to consider a level 2 EV charger.
Installing an Electric Car Home Charging Station
So when you decide to install an EV charger in your home, what things do you need to consider?
Does your current switchboard have sufficient power to run your EV charger? If not, you will need to get a switchboard upgrade.
Is the cabling running to the EV charger able to cope with the required currents? Do you want a 15amp power point installed that will require a higher rated cable.
Do you have a sheltered and protected place to install the EV charger? You don't want it open to water ingress, whilst being handy to where you park your vehicle.
Do you have an RCD Safety Switch installed on the circuit your EV charger is connected to? This will not only protect you but also your electric car.
Luckily, the electricians at First Call Electrical will help you through this process. We will discuss the options and then install your EV charger to the highest standard.
EV Charging Station Installation Experts
So if you want an electric car charger for your home, look no further. Simply call us on 1300 360 215 or complete our booking request form today.
Frequently Asked Questions about electricians
Why does my safety switch keep tripping?
What are the different light bulb types?
How it really feels to get electrocuted?