Surge Protection Installation Melbourne
Don't let unpredictable power surges wreak havoc on your electronics - install a surge protection device and keep voltage levels safe! Surge protectors guard against sudden electricity spikes and ensure that your property is protected from damaging electrical surges.
Electrical surges are one of the most common causes of damage to electrical equipment and appliances but the installation of power surge protection will negate this.
First Call Electrical can install a surge protection device on your property's switchboard to safeguard your appliances during fluctuations in power. Televisions, ovens, cooktops, fridge freezers and computers (to mention just a few) can be extremely costly to replace so to avoid this, contact us to have our electricians install power surge protectors at your home or business today!
Get Surge Protection in Melbourne Today
What is an electrical surge?
When the flow of electricity is abruptly interrupted and restarted, an electrical surge can occur. But surges don't just happen on their own; they're also caused when excess energy flows back into the system unexpectedly.
Surges can range from just 5 - 10 volts from you plugging your phone in to charge, up to 1000s of volts from a lightning strike.
Although a power surge can only last for approximately 3 nanoseconds, this is long enough to fry circuitry, overheat and burn wiring and permanently, irreparably damage your electrical devices.
What is a power surge protector?
A surge protection device is designed to protect your electrical appliances from voltage spikes in your property's power supply.
Surge protection devices work by monitoring the supply of electricity and when a surge occurs, it will even out sudden spikes in the incoming voltage. This ensures that the power surge won't reach your appliances and their sensitive circuits by directing all the excess to a grounding wire so that your system stays at normal, stable, levels of current. It also provides the added bonus of ensuring the small dips in power flow are also removed.
With our homes containing more and more electrical devices, from washing machines to home automation systems, it is essential to protect them all by simply installing power surge protection in your switchboard.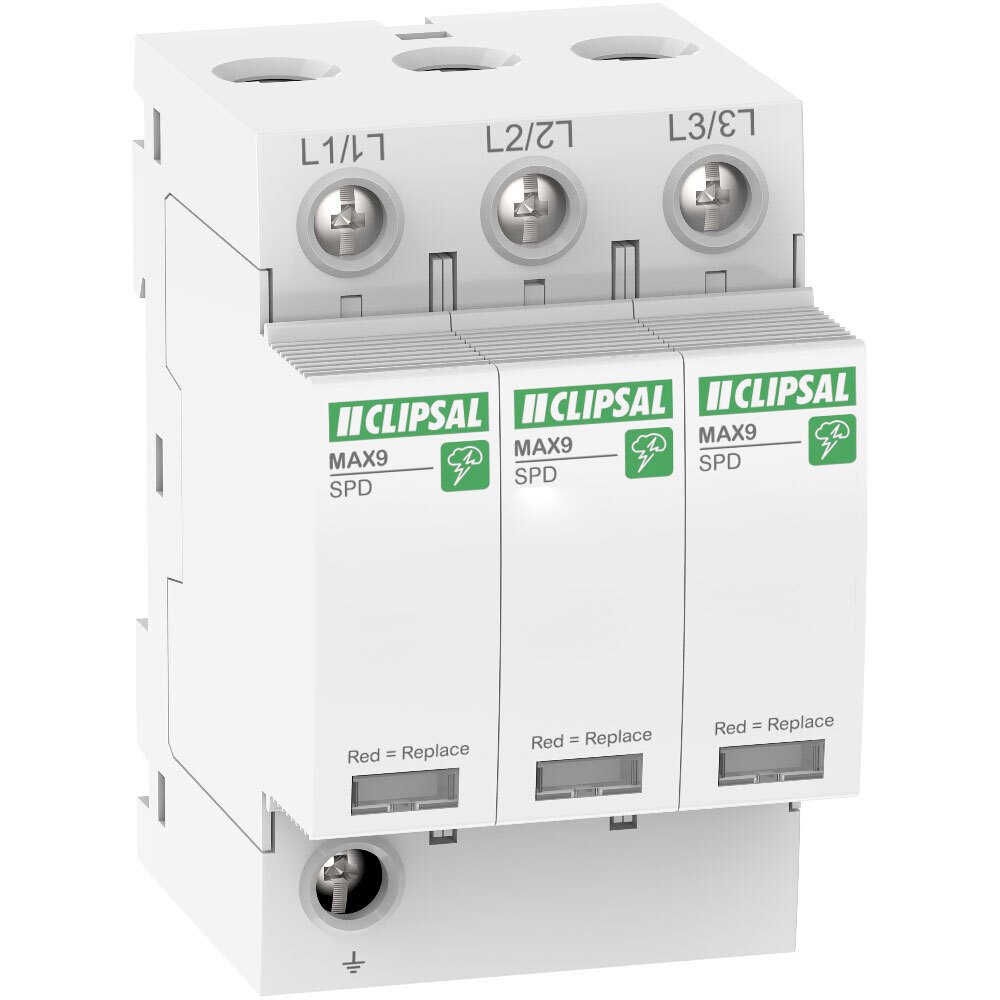 Where do power surges come from?
Sources of electrical power surges are predominantly as follows:
Lightning strikes
Power outages
Short circuits
Inductive spikes
Tripped circuit breakers
Flooding
Damaged or faulty wiring
Why should I install a power surge protector?
If we still haven't convinced you of the necessity of power surge protection, here are the main benefits of having a power surge protector installed:
Safety - reduce the risks of fire from tripping or burning of your electrical systems as a result of high or sudden variations in voltage
Reduce maintenance costs - Installing a surge protector will prevent damage and the need to replace appliances as well as reducing the need for professional maintenance services for your electrical systems
Cost effective solution - Surge protectors are affordable and our experienced technicians will have your device installed and running in no time
Power surge protection device installation Melbourne
Your electrical safety is always our top priority so to protect your property, appliances and loved ones, contact the best sparkies in Melbourne for power surge protector installation!
Contact our professional and trusted electricians on 1300 016 671 or complete our service request form today.
Frequently Asked Questions about electricians
Why does my safety switch keep tripping?
4 reasons to upgrade your switchboard
What type of smoke alarm do you need?