Need A Commercial Electrician In Melbourne?
Electricity is essential to your business's day-to-day operations. Failure of your electrical system can cause a disaster for your business, including power outages, fire hazards, and productivity losses. If you are experiencing any of these problems, you can trust 1st Call Electrical. Our expert commercial electrician team are here to help. We are Fully licenced and insured to ensure quality workmanship every time and protect you if something goes wrong. We will work closely with you to tailor a solution to get your business back up and running smoothly and efficiently, whether you need an electrical socket replacement or a scheduled tag and test of your electrical appliances, 1st Call Electrical are your one-stop shop.
1st Call Electrical is Melbourne's local team of commercial electricians. For all your commercial electrical work, contact 1st Call Electrical to book a commercial electrician Today.
Book A Local Melbourne Commercial Electrician Today
Commercial Electrician Installations Experts Melbourne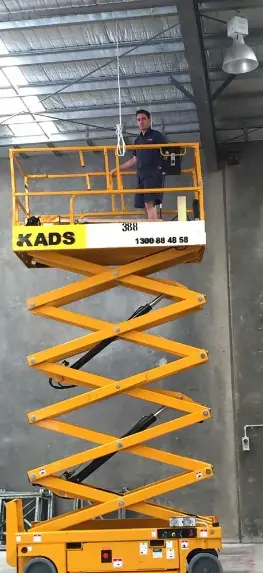 Do you need a new power outlet or maybe a whole new electrical system? 1st Call Electrical is your commercial electrical solutions expert. Our team of expert commercial electricians have extensive knowledge and experience with all things electrics to best get a solution for you that will ensure the longevity of your electrical systems. Our expert commercial electrical installers are adept at helping you. We offer a wide range of commercial electrical installations services, including:
Power Outlet Installations
New Circuit Installations for Power & Lighting
Automated Lighting Installations
Switch Board Upgrades & Replacements
External Lighting Installations
Security Camera Installations
LED and Energy Efficient Lighting Upgrades and Installation for Both Commercial and Industrial
Industrial Lighting Installation
Our team work closely with you to develop solutions to save you time and money and will work around your normal daily activities to the best of our ability to allow for your office or store to continue operating as usual. When you need commercial electrical services done right, we are your 1st Call Electrical service.
Commercial Maintenance Electrical Solutions Melbourne
Electrical maintenance is essential for minimising the risk of electrical failures in your commercial building. Our expert electrical contractors are adept at providing all your scheduled maintenance solutions. Regular Electrical maintenance allows our team to check the electrical safety of your commercial buildings. Our certified electricians can action any problems in their early stages, minimising the chance of faults down the track and allowing for your business to continue to operate as normal. We offer an extensive range of commercial maintenance services, including:
Fire Detection Testing
Power Outlet & Circuit Maintenance & Testing
Switch Board Testing
Our commercial electrical contractors can undertake scheduled maintenance when it suits you to allow your office to continue functioning optimally. Regular electrical maintenance is integral to the day-to-day activities of your business and can have legal repercussions if failed to be done, so let 1st Call Electrical take care of all your electrical maintenance.
Emergency Commercial Electrician Melbourne

When electrical failure strikes during business hours, you need a rapid-response commercial electrician to get your electrics back to working order. 1st Call Electrical offers rapid-response electricians during business hours in Melbourne. Don't wait days for electrical services, allow our commercial electrician contractors to assist you no matter how big the job we work with you to swiftly get normality back to your business. We offer an extensive range of emergency electrical jobs, including:
Safety Switch Tripping Issues
Tripping fuses
Power Issues
Emergency Lighting Issues
Power Point Faults - Sparking, Heat Damage, Smoking
Smoke Alarm Problems
Safety Concerns With Your Electrical Systems
Power Surge Concerns
Our rapid-response commercial electricians will work with you to get your electrical systems back to a safe state and get your business back to operating optimally. For all your commercial electrical services, 1st Call Electrical is your one-stop shop in Melbourne.
Data Cabling Commercial Electricians Melbourne
Need an expert data cabling electrical contractor in Melbourne? 1st Call Electrical offers expert data cabling services for the Melbourne region. Our expert data-cabling commercial electricians work with you to get data-cabling solutions tailored to your needs. Our masterful commercial electricians offer a wide range of data cabling solutions, including:
Work Area Cabling
Entrance Facility Cabling
Telecommunication Cabling
Data Cabling Installation
Our commercial data cablers are licensed and trained to install and repair all data cabling to ensure the longevity of your data cabling system. Our commercial electricians are able to provide a complete package for your commercial premises as they offer knowledge of both data cabling and commercial electrics to better tailor a solution for your business.
Frequently Asked Questions about commercial electrician
Why does my safety switch keep tripping?
Want to know a little more about lighting and types of lights?
What are the different light bulb types?