Is your solar energy system in need of repair in Melbourne?
If for some unforeseen reason, your solar system breaks down and ceases to work correctly or at all you need a qualified expert to make sure any repairs are done properly. Solar panel repairs can be tricky, but not for our qualified technicians. At First Call Electrical we understand how important it is to have reliable and consistent access to renewable energy sources. Therefore our electricians will diagnose and repair a minor cosmetic issue or a major malfunction, promptly so that you are back up and running as soon as possible. Whether your solar problem is with your solar panels or your solar inverter we offer fast, reliable, and affordable repair services throughout Melbourne.
Book a Solar Repair today
Difference between Solar Systems & Solar Inverters
Solar panels generate direct current (DC) electricity which can't be used by the grid. An inverter ensures the power you generate is compatible with the grid by switching it to alternating current (AC) which the electrical grid uses. Inverters today do a lot more and its no surprise that a solar inverter is the most important piece of equipment in a solar energy system. Not only do they monitor and report power generation and usage, they also boost productivity and save energy.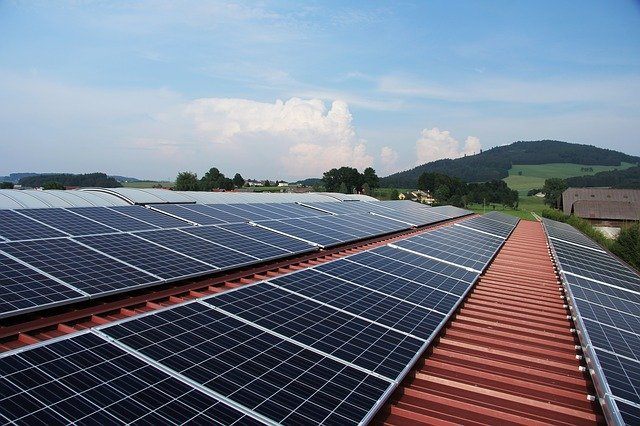 Signs you need Solar System repairs
Low power output
Error message on the inverter
A red light on the solar inverter during the day or no light at all
Sudden rise in your electricity bills
If your panels are more than 20 years old
Cracks, drops, or damaged solar panels
What about Solar Inverters repairs?
Solar inverters are essentially the brains of a rooftop solar system, the solar panels produce electricity, and the inverter makes it possible to use the power.
Solar inverters come with a self-diagnosis feature and the problem fixes itself as the inverter is restarted. If the inverter displays an error message, you can check the manufacturer's manual and troubleshoot the issue. However, if you can see the error message is displayed at all times, you may need to contact licensed solar technicians to fix the inverter. Some of the more common reasons your Inverter might need repairs include:
Overheating: Solar inverters can fail due to overheating caused by exposure to high temperatures, inadequate ventilation, or other environmental factors
Component failure: The failure of individual components, such as capacitors, transistors, or diodes, can cause a solar inverter to fail
Lighting strikes: Solar inverters can be damaged by lightning strikes, which can cause electrical surges that overload the system.
Power surges: Power surges caused by grid fluctuations or electrical storms can damage the solar inverter
Age: Over time, solar inverters can wear out and fail due to normal wear and tear.
Installation issues: Improper installation or maintenance can also cause inverters to fail.
Damage due to insects and animals
Why use 1st Call Electrical?
We are Master Electricians with a wealth of experience providing residential, commercial, and industrial electrical services to the residents of Melbourne
We have experience providing a range of services to our clients. It enables us to provide free, no-obligation quotes explaining the work we will perform
We charge our customers fair and reasonable prices keeping in mind the industry standards
Our electricians are highly qualified, licensed, and insured. You can be assured that you will get the best sparkies in the business who will complete your work to the highest standards possible
No matter the size of the job, you are guaranteed the best electrical services in Melbourne

Your local dependable Electricians Melbourne
Our electricians are fully qualified and experienced to ensure the best possible solution to any electrical issue, including solar and solar inverter repairs. To speak to one of our team call 1300 360 215 or complete our quick online service request form today.
Frequently Asked Questions about electricians
What is a Master Electrician?
Why does my safety switch keep tripping?
What are the different light bulb types?