Electrical testing and tagging service
Looking for a reliable routine test and tag service in Melbourne? 1st Call Electrical Services can take care of all your test and tag needs. We understand any interruption to your daily business routine can reduce productivity which is why can carry out the test and tag service when it's convenient to you, after the busy trading time, between shifts, or during downtime.
Professional Test & Tag Services
Benefits of scheduled test and tagging
The main objective of test and tagging is to protect your staff, contractors, customers, or the general public from electrical injury caused by faulty or worn equipment. The service can also identify appliances or tools which are in need of repair before they stop working completely. Reducing costs due to equipment repair downtime.
Victorian test and tag regulations
The relevant electrical test and tag regulation depend on the type of work your business does, the location of the equipment and the risk involved in that work. It can vary between 5 yearly for equipment in a low-risk environment such as an office where items rarely move, to 3 monthly testing for construction tools and equipment.
Our experienced electricians can provide a custom test and tag schedule for the equipment in your workplace to ensure your business adheres to the electrical safety requirements in the Australian Standards AS/NZS 3760: 2010. Planning electrical safety inspections for the year ahead ensures your business remains compliant and safe.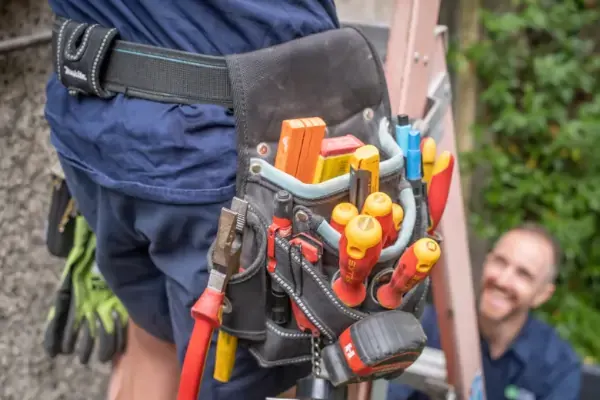 Complete test and tag services Melbourne
Our team can provide a complete test and tag service for your business including safety switch and RCD testing. For prompt, professional electrical services throughout Melbourne CBD and inner suburbs contact 1st Call Electrical Services on 1300 016 671 or complete our booking request form today.
Frequently Asked Questions about commercial electrician
How it really feels to get electrocuted?
EV Charging - things to consider
What type of smoke alarm do you need?