Mitsubishi split system air conditioning Melbourne
If you're looking for a trustworthy and quality air conditioning installation or servicing in Melbourne CBD and central suburbs, look no further than 1st Call Electrical. We specialise in split system air conditioning installations or services allowing you to sit back, relax and enjoy air temperature the way you like it.
Air Conditioning Booking
What Service Are You Seeking?
Mitsubishi Electric vs Mitsubishi Heavy Industries
If you've just started looking into purchasing an air conditioning unit, you may have noticed that there are two different Mitsubishi brands of air conditioners.
While this can be quite confusing as a buyer, the simple answer is that Mitsubishi Heavy Industries (MHI) was the parent company, established in 1884 before Mitsubishi Electric was founded in 1921 and continued to be a part of the MHI company. It eventually became an independent company leading the two companies into a fierce rivalry they continue to this day.
1st Call Electrical can promptly install both Mitsubishi Electric and Mitsubishi Heavy Industries across Melbourne's central suburbs.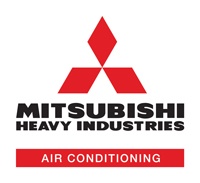 Mitsubishi Electric split system installation
Mitsubishi Electric air conditioners are committed to being the leaders in air conditioning technology with their range of wall-mounted reverse cycle split system air conditioners including models to suit a single room through to larger open plan living areas.
Single Split System
In this range, there are reverse cycle split system air conditioning systems ranging in size from 2.5W to suit smaller rooms to 8.0W for larger areas with a multitude of different models to choose from. Features include:
Advanced air cleaning system - the nano platinum deodorising filter reduces airborne bacteria while improving air quality
Energy efficient - inverter technology provides high-speed cooling and heating with extra energy savings
24 hour timer- allows you to set the time of day you would like the air conditioner to switch on or off
Wide and long airflow- depending on the specific model, the airflow can be pushed out wider or longer as per your personal adjustment
*select models only
Multi-split system
To reap the benefits of an inverter multi-split system air conditioner, simply install a singular outdoor unit that will allow 8 indoor units to cool or heat your home. Features include:
Flexibility- the power to choose the perfect unit for each room
Energy saving- the inverter control distributes air in the shortest period of time
Quiet operation- there is a silent mode applied to these multi-split units, ensuring the outside sound level is low
All units allow individual control of air conditioning in each space
Mitsubishi Heavy Industries split system installation
Mitsubishi Heavy Industries has designed its wall-mounted split systems in a range of capacities to suit any application with both cool-only and reverse cycle models available.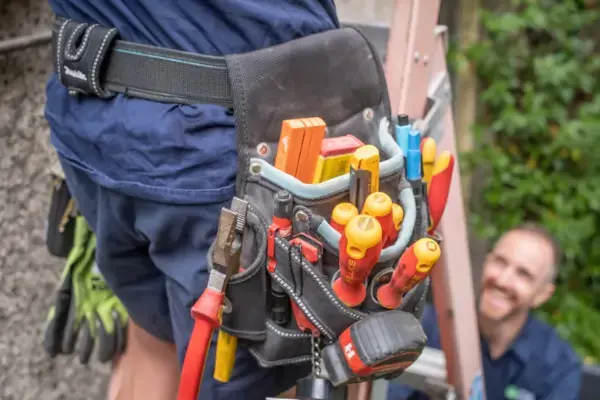 Single Split Systems
This range offers both reverse cycle and cool-only models in a selection of sizes and models to suit your individual needs. With the smallest single room capacity at 2.0W and reaching 9.5W for larger rooms, you'll be spoilt for choice. Features include:
3D auto airflow for effective and even distribution
R32 refrigerant for higher energy efficiency
Allergen clear system to capture allergens and neutralise bacteria
Long-reach airflow in cooling mode
*select models only
Multi Split Systems
Mitsubishi Heavy Industries offers 5 capacity options and the ability to connect to up to 6 outdoor units, the option of complete control is up to you. Features include:
24 models of indoor units to choose from
Efficient and quiet operation
Smart energy use option
Individual indoor unit control for maximum occupant comfort
Mitsubishi Air Conditioning Service
In order to keep your Mitsubishi Electric or Mitsubishi Heavy Industries in great working condition, it's important that the model gets serviced and maintained regularly. This is a key factor in the life and quality of your air conditioner as regular servicing will allow it to last longer and operate at its best.
Mitsubishi Air Conditioning Melbourne
If you're looking for the very best in Mitsubishi installation and servicing, make sure you contact our fully licensed and experienced air conditioning team on 1300 016 671 or complete our service request form today.
Frequently Asked Questions about air conditioning
How much does it cost to get a split system installed?
How to read the new Energy Rating labels for air conditioners
The best way to keep your air conditioner in peak condition