Fujitsu split system air conditioners Melbourne
We offer the installation and servicing of split system style Fujitsu air conditioners throughout Melbourne CBD and central suburbs. The Fujitsu range offers a climate control system for every application in your home or business, large and small. Speak to our experienced air con technicians today to find the perfect solution for your air conditioning needs.
Contact 1st Call Electrical Services for prompt, professional, reliable Fujitsu air conditioning installation & servicing across Melbourne's central suburbs.
Air Conditioning Booking
What Service Are You Seeking?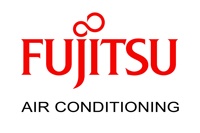 Fujitsu split system aircon installation
Fujitsu split system air conditioners can provide a single room or whole home cooling and heating. Styles include:
Single split system
Cool only or reverse cycle Fujitsu inverter aircon models ranging in size from a small room 2.5W to a large room or open plan area 9.4W. Classic, Lifestyle, and Designer styles are available. Features include:
energy efficient operation
catechin or apple catechin* filters - prevent bacteria growth, dust, mould spores, and micro-organisms
on/off and sleep timers
auto-changeover - automatically switches from heating to cooling based on room temperature (perfect for Melbourne's changeable climate)
human sensor control* - detects movement and switches to economy mode when no one is in a room for 20 mins.
long life ion deodorisation filter* - prevents bad odours
Multi-split system
Install a single space-saving Fujitsu multi-split outdoor unit to cool or heat up to four rooms. Suitable for home or commercial use with indoor unit variations including wall-mounted, console, or cassette-style units. Features include:
DC power - reducing power consumption
auto-changeover - switching from cool to heat as needed
timers - sleep and on/off
economy mode - further reducing energy use
louvre and airflow adjustments
*select models only
Fujitsu air conditioner servicing
Keeping your Fujitsu air conditioner in top condition with regular servicing means it will last longer, operate efficiently, and provide your home or business with reliable climate control throughout the year.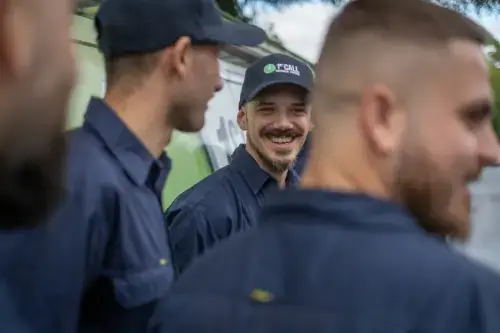 Your local Fujitsu service specialists in Melbourne
For the very best in Fujitsu installation and maintenance contact our reliable air conditioning team on 1300 016 671 or complete our service request form today.
Frequently Asked Questions about air conditioning
How to read the new Energy Rating labels for air conditioners
How much does it cost to get a split system installed?
What is reverse cycle air conditioning?