How to choose a ceiling fan
Ceiling fans. Many of us take them for granted, and they really are an overlooked part of many homes and businesses. Whether they are being used in summer or winter, they serve more than one purpose.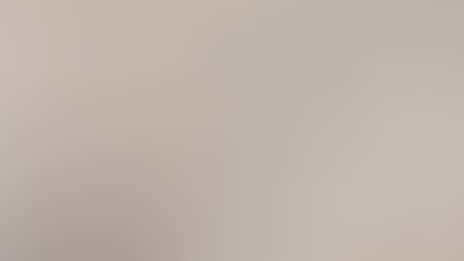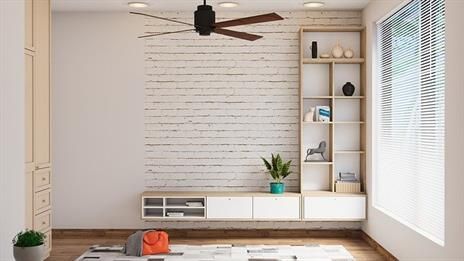 So, after reading this, are you thinking it may be time to add some more ceiling fans around? Great idea! And, to help you figure out which options are best for your needs, we have collated all the important information on how to choose a ceiling fan. If you need a little more help, give 1st Call Electrical electricians a call on 1300 360 215 and we would be more than happy to assist with your ceiling fan installation.
What is a ceiling fan?
A ceiling fan, as its name suggests, is a fan that hangs from the ceiling. Ceiling fans can be used to cool or warm, depending on their settings.
How do ceiling fans work?
Ceiling fans likely work in a slightly different way than you thought - they don't actually cool a room down, they move air around a room and across our skin. This movement of air makes our sweat evaporate quicker, which cools us down more. Additionally, even when we aren't perspiring it moves heat away from our skin, which makes us feel cooler.
What are the different kinds of ceiling fans?
Although most fans are similar in concept, there are a range of different factors that can alter when it comes to fans:
The number of blades, which generally range between 3-4 but can be up to 5
Size/diameter
The material that the blades are made of, e.g. metal, timber, bamboo, plastic
Blade pitch e.g. a flat pitch (around 10-12 degrees) requires a smaller motor to achieve high speeds whereas steeper blade pitch (around 14-15 degrees) requires a larger motor to achieve high speeds
Noise (timber blades are generally quieter than metal blades)
Blade shape
The speed settings available
Light included or not included
Controls available e.g. pull-cord, wired switch, remote etc
Whether reversible (ie. can be used in summer and winter)
There is even a whole house fan option, which sits high up in the ceiling and is large in size. It works by pushing hot air up, which is then released out of your home, while grabbing cooler air and pushing it through various vents in lower sections of your house.
How do AC and DC ceiling fans compare?
Ceiling fans can use AC - alternating current - or DC - direct current - motors. If you have a ceiling fan already installed, it is likely it uses an AC motor and they are usually cheaper than their DC counterparts.
On the other hand, DC fans are more efficient and are becoming more and more common. They offer lower running costs and generally offer more control over speed and air movement, with up to 7 settings (AC usually only have 3 settings).
Who can install a ceiling fan?
An appropriately qualified electrician is the only person that can, but law, install a ceiling fan (that has a switch).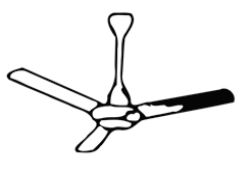 What factors should you consider when looking at ceiling fans?
We have put together some of the factors you should consider when looking at ceiling fans. If you would like to know more, speak to a professional.
Height of your ceiling
One of the first factors you should consider is ceiling height. If you have a low ceiling, choosing a large, low hanging ceiling fan is not suggested. Generally, the minimum ceiling height for a ceiling fan to work best is 2.1m to 2.4m, however there are some options that are lower-profile and work well. If your ceiling is considerably taller than normal, consider an extension rod to bring your ceiling fan down to a more optimal height.
Design & Style
Ceiling fans don't just have to be practical - they can be stylish too! Choosing a ceiling fan can add some character to a room, as well as keeping you cool, so make sure you take a look at the varying options available. From colours to materials to size and much more - the choices are endless!
Size
Ceiling fan size is super important - more important than many people realise! A small fan in a large room needs to work super hard to make a difference, and a large fan in a small room can mean too much airflow.
For reference, it is generally suggested that a fan with 122cm blades (or less) is best for rooms around 4m x 5m or smaller, whereas a fan with 132cm or larger blades is best suited for a room up to 6m x 6m. If you are dealing with rooms bigger than this, it is highly recommend that you consider 2 fans.
Type of blade
From timber to metal to plastic (and many other options), the type of blade generally doesn't alter the cooling ability of the fan, but timber fans are usually quieter than their metal counterparts.
Inclusion of light
Do you need your ceiling fan to include a light? Having a light integrated into a fan can be quite handy, so it is definitely something you should consider. Also remember that some fan options don't have the choice to add a light later on so, if you think you might need one, choose it at the beginning.
Positioning
Ensuring your fan is located in the correct place is crucial to it working at its best. Whether it needs to be positioned in the centre of the lounge room, or over a bed in the bedroom, or in another position altogether, assess what the room is used for and the areas in which people congregate. It can save a lot of time and money later on!
Fan settings and controls
Are you in need of a fan with lots of settings and controls? This can include a wall switch, a remote control or a pull cord, or a combination of some or all.
Fan balance kit
A fan balance kit helps a fan with its 'wobbles'.
What about smart fans?
Smart fans are starting to pop up in varying sections of the market, with capabilities such as automatically starting when a room hits a particular temperature, or utilising a proximity sensor which is connected to an app on your smartphone. Speak to an industry professional if you would like to know more.
What pros and cons do ceiling fans offer?
Pros
Utilise less energy than air conditioners.
Less expensive to run than air conditioners.
Less carbon footprint.
Low maintenance.
Cheaper to install than air conditioners.
Can enhance air conditioners.
Variety of styles and types.
Cons
Less effective than air conditioners at cooling the air.
Merely circulate air, not cool it.
Can be noiser than an air conditioner.
Can be low hanging and cause injury.
What about outdoor fans?
Ceiling fans that are located outside are a great idea for warmer climates, and here at 1st Call Electrical, we love them! They don't just cool, they also keep bugs away which is perfect above outdoor dining areas. It is super important to ensure you choose a ceiling fan that is made of appropriate materials though, as not all options are great for the outdoors.


Your professional ceiling fan experts
If you would like to know more about ceiling fans, or would like to arrange an expert to install one or more in your Melbourne home, give 1st Call Electrical a call on 1300 360 215 or complete an online job enquiry form today.
Resources
CHOICE (How to find the best ceiling fan for your space and budget):https://www.choice.com.au/home-and-living/cooling/fans/buying-guides/ceiling-fan
Homes to Love (A Guide to Choosing the Right Ceiling Fan):https://www.homestolove.com.au/ceiling-fans-guide-19335
BUILD (Ceiling Fans):https://build.com.au/ceiling-fans
Canstar Blue (Ceiling fan reviews and buying guide):https://www.canstarblue.com.au/appliances/ceiling-fans-guide/
OR
Search Help Section by Service
Search our information section by a specific service. Simply click the tile below.